a tool for streamlined life with roommates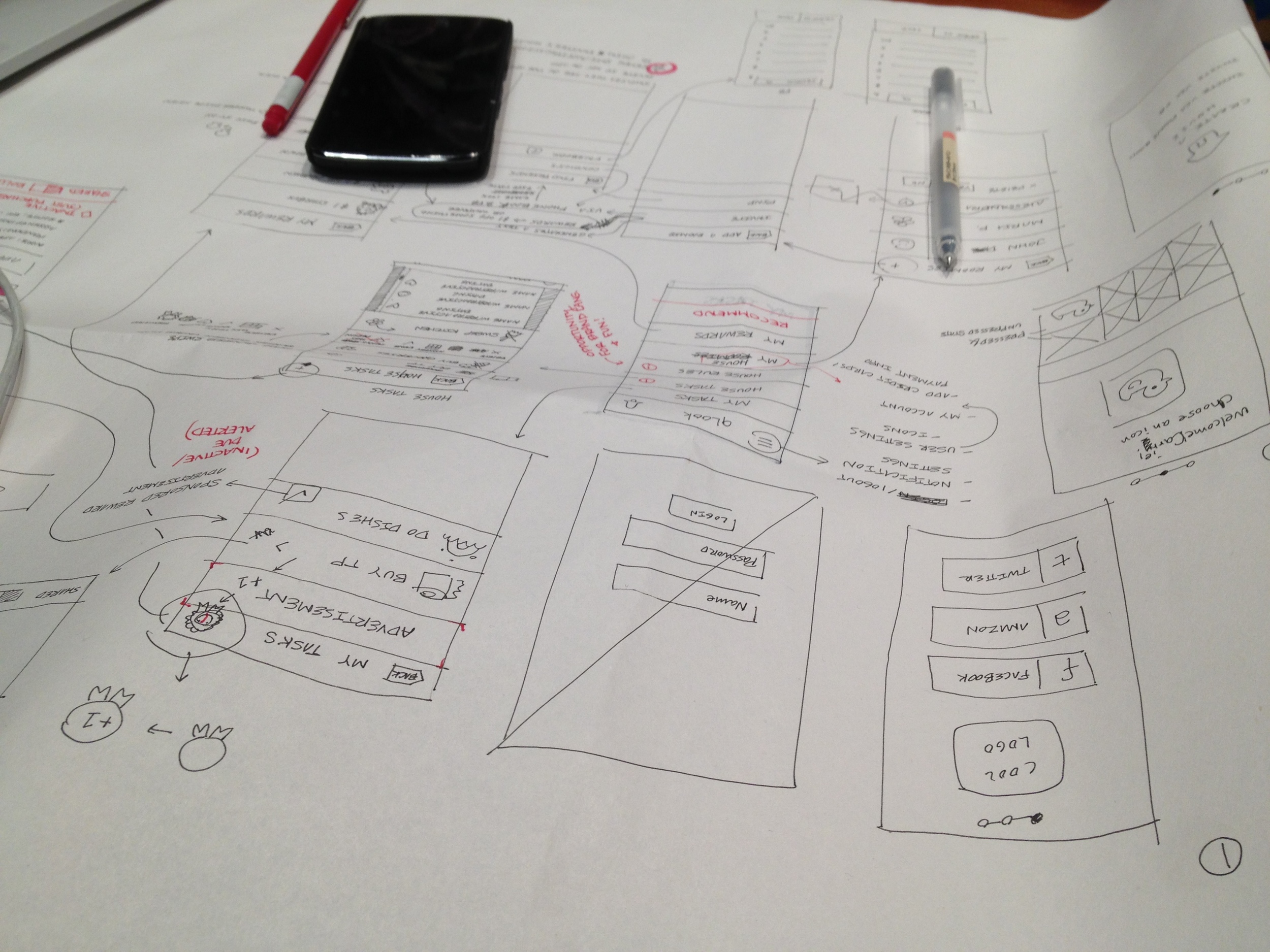 Who's gonna buy the toilet paper?
As a recent anthropology B.A. graduate with a year of nonprofit leadership experience under my belt, I attended my first hackathon: Startup Weekend San Francisco 2013, Women's Edition. On the first night, I pitched an idea for a mobile app to manage the chores and errands associated with living with roommates. The idea attracted talented teammates, and I led this team of designers and business strategists through the weekend to win both first place and the popular vote, learning a ton in the process and in the following several months of further full-time leadership, research and design work.
Platform: Mobile App
Key skills:
• concepting, pitching, ideating, presenting
• sketching, storyboarding, brainstorming
• leadership, team management
• user research, concept mapping, research analysis
• user flows & journeys, wireframes
• business strategy, business design, business model canvas
• entrepreneurship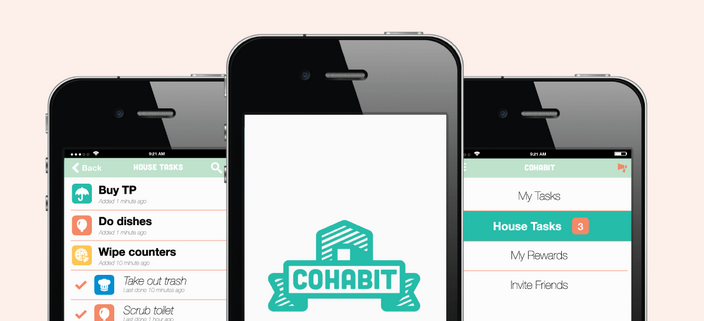 how might we make managing shared living more fun?
The pain point I'd identified immediately resonated with many others. Through much brainstorming, mapping, drawing, whiteboarding, user flow diagramming and a few research surveys, our team of designers and business strategists — with an incredible array of startup coach mentors — designed a promising business model and prototype over the course of the weekend.
Beautiful original visual design, logo and final mockups by Mary Tao.
Check out our full winning Startup Weekend pitch deck here.
I worked alongside an amazing co-founder, Stanford MBA Haydeé Moreno, through the following month in our prize office space to work toward making Cohabit a reality.
USER RESEARCH
"I just communicate with my roommates on Snapchat."
— Stanford undergraduate, Oct. 2013
We spent much of that time conducting user research on local college campuses, spending full days at Stanford and UC Berkeley learning about user needs and testing the concept through surveys and long-form interviews.
The user research certainly showed that there may be a need for specialized communication in the roommate space, but that undergraduates might not be the right target audience, as many of them live in dorms where tasks like grocery shopping and garbage collection aren't major pain points. Further research is required amongst recent university graduates and young professionals to determine if the product could be a good fit in that market.
We both felt something was missing with the current design, which essentially felt like just screens of menus after menus (kind of like this new similar roommate inventory/feed app). Some students reacted to the idea with concern that it would create extra stress, nagging, or work to maintain the platform in addition to their normal roommate tasks and relationships. Haydeé and I toyed with the idea of incorporating more ephemerality and irreverence off the popularity of Snapchat, and even got excited about switching the pain point to support all the new roommates we spoke to who wanted a way to get to know their roommates in a fun way.
POSSIBLE FUTURE DIRECTIONS
I was exposed to the life-changing field of UX Design through this project, and moved on from this project to be a part of General Assembly's second San Francisco User Experience Design Immersive cohort. I continued to tinker with new versions of the app playing around with other creative ways to add and monitor upcoming tasks to address the user research finding that some users worried these tasks could feel like additional stress rather than fun. One possible method could use geolocation — upon setting up the app, users would set their home on a map as well as the stores where they usually purchase roommate inventory items. When arriving or leaving the home location, or perhaps even the proximity of the shared fridge, the user would get a relevant notification.