an elder care system that brings community to lonely seniors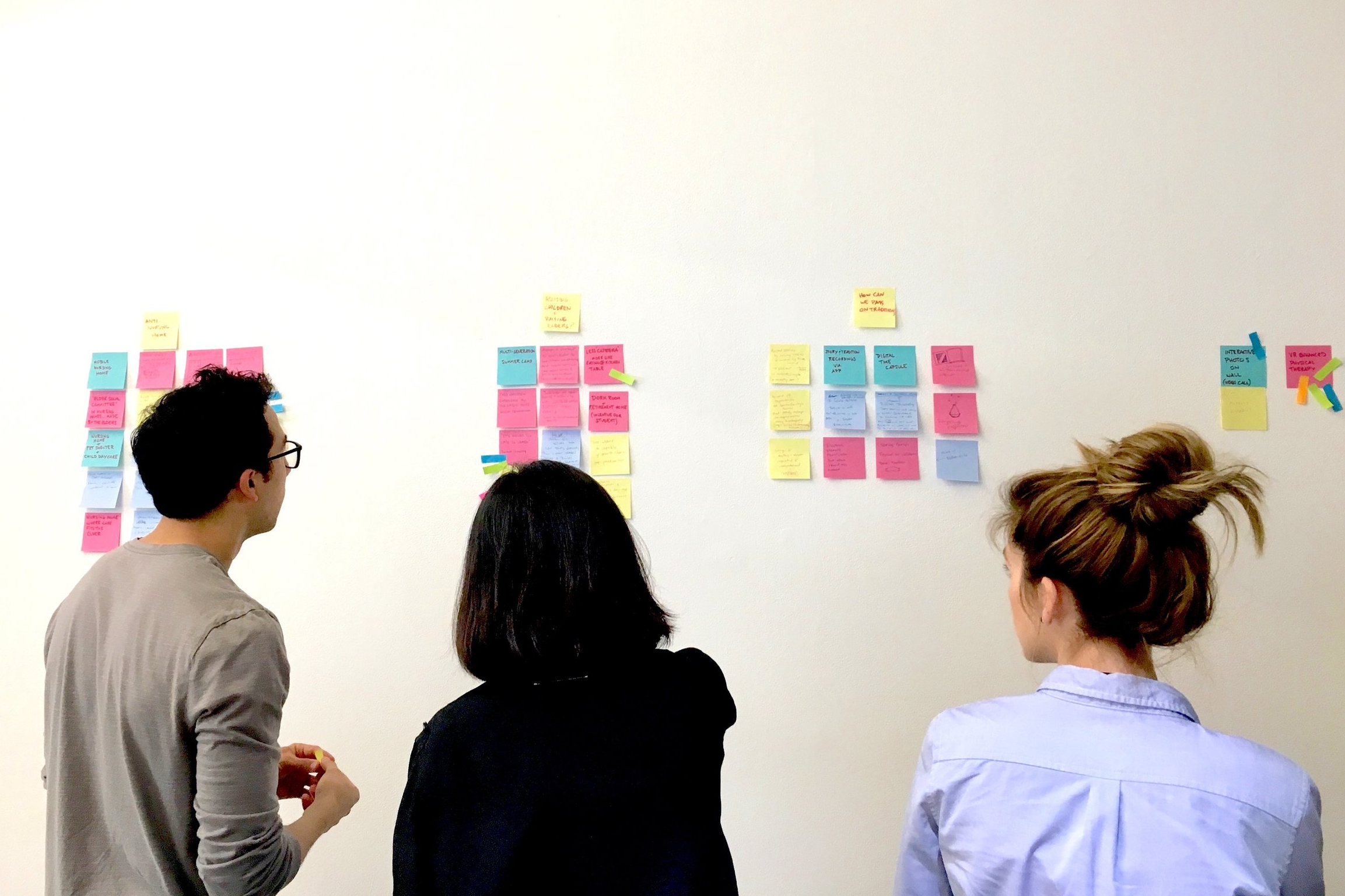 project & team
This project — for the Innovation Studio course in my first semester of my MBA at California College of the Arts — was a challenge to uncover and address an issue facing the elderly population.
I worked with three amazing classmates on this project: Alex Rosandick (responsible for all visual design here), Dora Yang, and Chrissy Charlton. Through several rounds of research (including need-finding, comparative and service usability testing), we designed a business focused on community-building for elders to supplement the often-lonely senior home experience, paid for my insurance companies as a medical intervention.

Click here to see our final presentation — imagining a national launch celebration three years into operations.
challenge
There is a loneliness epidemic amongst American elders — with serious personal impact and dire health impacts. How might we build community amongst elders who are at risk for depression from loneliness?
research & process
Amongst our team, we interviewed a total of 5 elders and 4 industry experts and pored through as much relevant secondary material as possible to help identify needs. Insights like the above from one interviewee challenged our assumptions, including that more social interaction amongst elders itself solves the problem, when many elders actually crave interactions with more people from other generations.
We ended up with a wide range of insights to inform possible directions, and eventually focused on the realization that many senior homes are under-equipped to provide their residents with the level of social interaction and community that provides a level of purpose and meaning to stave off loneliness.
Through subsequent rounds of research, we presented our ideas to elders again to get their feedback as potential users.
We also volunteered for a day to better understand the needs of a local senior home. This helped us understand the enormous amount of work placed on their staff, which is often a barrier to delivering the level of community they would like to.